Some excellent friends that I've stayed in touch with since high school.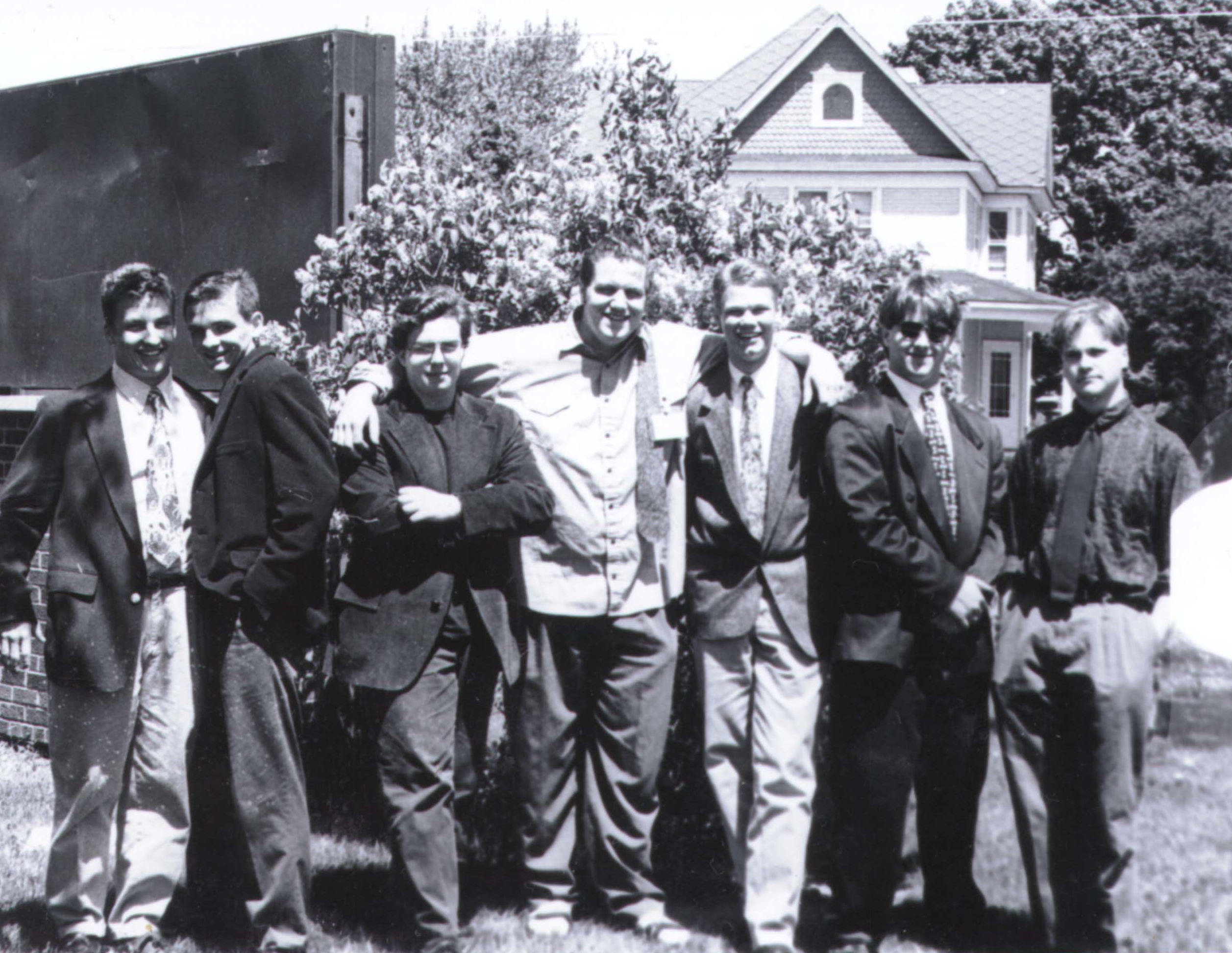 Cameron, I believe is behind the camera (my old Pentax SLR) here, and I forget the name of the guy at the left (where Cameron really should be). I'm third from the left.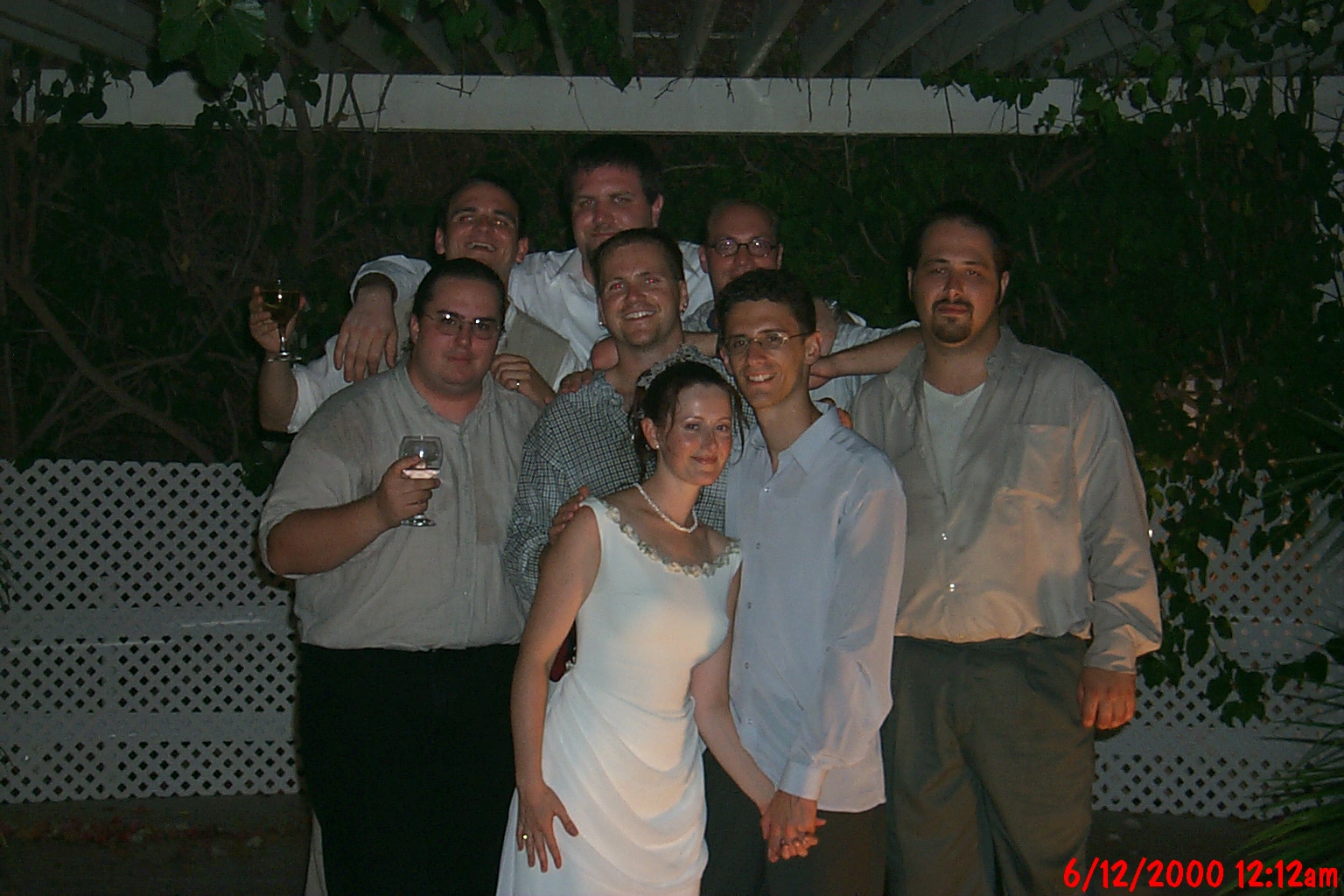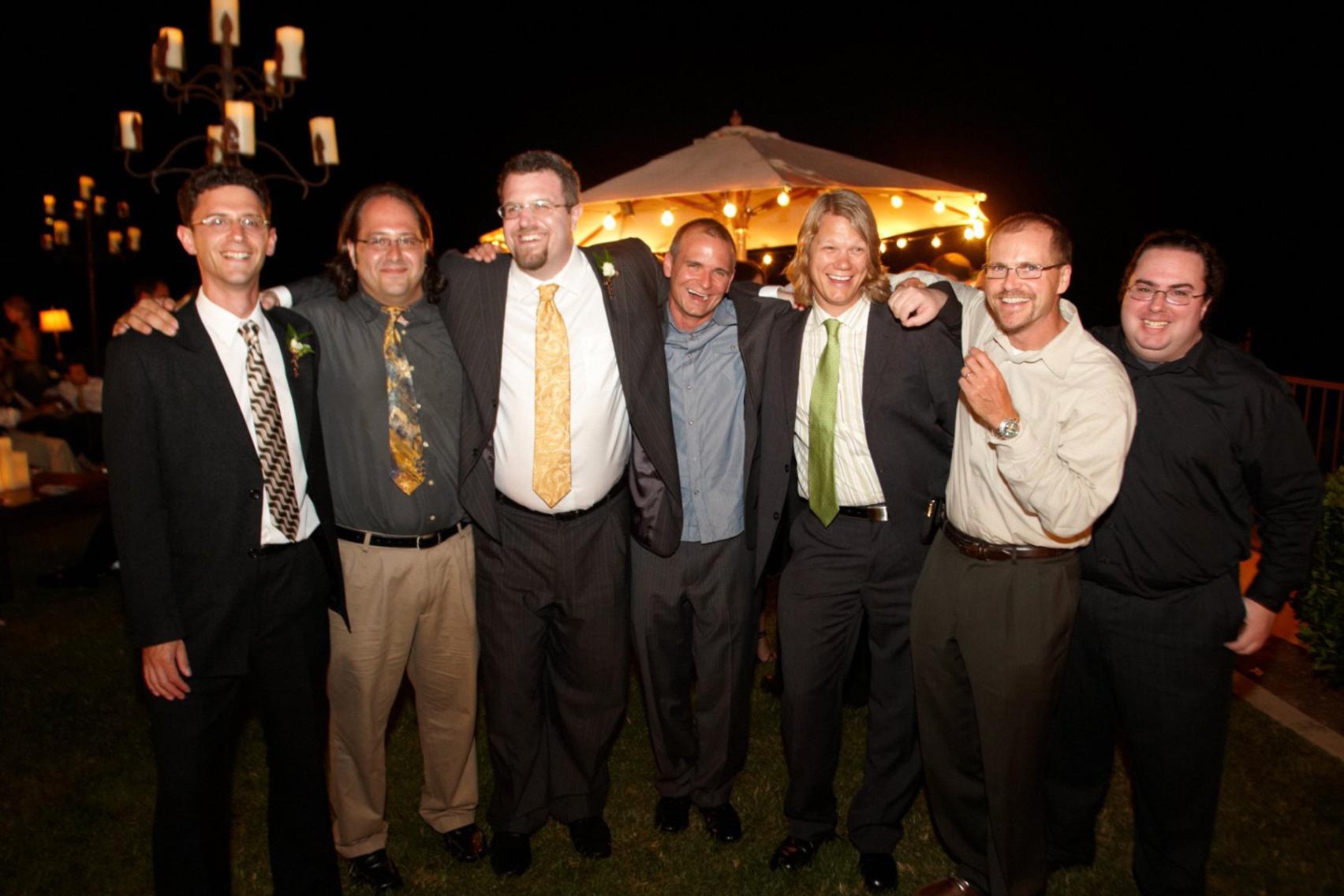 All seven of us here. I'm on the right.